HOW TO HELP
Additional Donation Needs
Running an animal shelter consists of so many things that frequently escape our thoughts until we are forced to rush to the store at the most inconvenient times. Many people ask us what those items consist of, and what is needed most. Without help from people like you purchasing these items we would not be able to focus as much to our animals in need. Although we surely can use many more items, here is a list of our most critical and often used supplies:

Top Ten Critical Wish List Items!
Cat Litter
Purina Dog Chow
Purina Puppy Chow
Purina Kitten Chow
Purina Cat Chow
Bleach
Dish Soap
Trash Bags
Pine Sol/Floor Cleaner
HE Laundry Detergent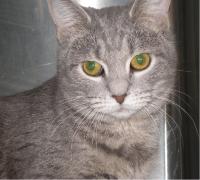 Dogs:
Purina Dog Chow
in the green bag
Canned dog food
Blankets
fleece throws are perfect size
Dog Toys
Cats:
Purina Cat Chow Complete
in the blue bag
Canned Cat Food
Cat Litter, Cat Litter, Cat Litter
Cat Toys
Office Supplies:
Postage Stamps
Printer Paper
Invitation Envelopes
HP 950XL, 951XL and 952XL
Gift Cards:
Office Max
Wal-Mart
Lowes
Etc.
Cleaning Supplies:
Paper Towels
Disinfecting Wipes
Towels/Washcloths
Bleach Spray
Glass Cleaner
Newspaper
Toilet Paper
Gallon Zip Lock Bags
Isopropyl Alcohol
** You may also consider sending us coupons for any of the above items as we have an Extreme Coupon-er that loves to help us out!
KROGER COMMUNITY
REWARDS PROGRAM
Register Online
Fairfield Area Humane Society's non-profit organization number
#90173