DOG TRAINING SERVICE
Dog Trainer Dave and FAHS offer group obedience classes in Spring & Summer only, but private lessons are year-round. We will be focusing on basic obedience and proper socializing. Classes will be held on Monday's at the Humane Society. If you feel you or your dog aren't ready for the group setting, or you have specific issues you want to address, private lessons are also available.
Experience the benefits of professional dog training with a qualified and compassionate trainer
We will be focusing on basic obedience and proper socializing
Dave, a professional dog trainer specializing in basic obedience, has 13 years of experience providing dog training services in Fairfield County, Ohio.

He has helped numerous pet owners achieve their training goals and has received certifications and training to further enhance his expertise.

Dave has worked closely with the Fairfield Area Humane Society to provide effective training for dogs of all breeds and ages.

With Dave's expertise in dog behavior and positive reinforcement techniques, he has helped countless dogs improve their obedience and socialization skills, and develop stronger bonds with their owners.

Whether you are dealing with a stubborn pup or a more challenging behavioral issue, Dave has the knowledge and experience to help you achieve your goals and create a happy, well-behaved dog.
Dave's Dog Training: My Experience?
Eden, our Australian cattle dog/ German Shepard mix needed to gain confidence in herself, so we took her to Dave's group training. He helped Eden and me so much. Eden began to have so much confidence, I started training her at home. Dave taught me how to get her on top of a 1-gallon paint can. I've always wanted to be a dog trainer and having Dave as a dog trainer was amazing. I got to shadow Dave on Sundays, he taught me so much. Eden is still learning new tricks every day and we couldn't have done it without your hope and effort Dave.
Tori M
Dave is a wonderful dog trainer. He's knowledgeable, patient, wise, kind and direct. He has helped us with many of our dogs and become a trusted friend. Dave is a asset to FAHS
Jennifer
Our rescue Rottweiler mix had us at our wits end. Aggressive and determined to run away convinced us we could not keep her. Dave came to our home. In a few minutes he was on the ground playing with her! Later we took her to the group classes. A few sessions with Dave and she was transformed into the best dog we ever had. Several years later he also helped us to introduce our German Shepherd puppy to our 6 year old Rottweiler. She responded well to the socializing and training of the group lessons.. Whether he trained the dogs or us we're not sure, but Dave is the best!
Craig C
My husband and I adopted CoCo from the Humane society in December of 2020. We started private training lessons with Dave in January of 2021. Dave taught us the basic training skills as place, sit, come and how to walk CoCo. We have a large yard with woods and Dave trained us on how to use an e collar to teach CoCo the boundaries of our property. It took about 6 months to train her on a leash and e collar. Now she stays in yard with just collar and on occasion we dont even use the e collar. CoCo gets excited for the collar as she knows she gets to run outside.

As well as private lessons we took CoCo to the spring/summer group sessions in the summer to help socialize her with other dogs. CoCo doesnt like other dogs. Our goal was to have her ignore the dogs and be okay with co existing with them.We took her in 2021 and 2022. When we started with the group sessions she would growl every time another dog would get close to her and hyperventilate. Each time she improved. By the end of season in 2022 she was able to sit around in a close circle with other dogs without reacting.

Dave is a great trainer and CoCo loves him, she army crawls to him when she sees him and purrs, friendly growl, at him. Dave is a great trainer! Dog training is really about training the humans. We have learned we both need to use the same commands and stay consistent with CoCo and we will have a happy and obedient pup.
Emily P
We had a good time in Dave's group training. It allowed our puppy to get structured socialization and to begin working on the basics.
Amy
We are pleased to have this opportunity to write this testimonial for Dave Lamascola. We are so grateful to have met "Trainer Dave". Our experience in taking obedience lessons with Lacie and Lexie, our rescue Pomeranians, have been very enjoyable, helpful and informative. We were impressed with how quickly our dogs were able to learn training techniques. Dave was patient, thorough and kind and connected to our " babies" immediately. Just the mention of "Trainer Dave's" name delights the girls. Bottom line, we have MUCH better behaved pets thanks to Dave. We have the utmost and deepest respect for Dave Lamascola.
Candy and Phil Stringer
As a lifelong dog owner, I recently got a new puppy that required some helpful training. I was so excited with the results I received from Dave's training for my continuously barking dog. Thanks to Dave's guidance, my dog is now a joy to be around. The training process was easy and effective, and I couldn't be happier with the results.
Crissy Devine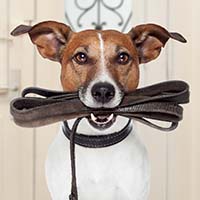 K-9 OBEDIENCE TRAINING
---
$50 PRIVATE LESSONS
Lessons catered to your dog's specific
issues. - Lancaster Only
$80 GROUP CLASSES
Basic Obedience Classes
(4 sessions)
Focusing on basic recall, sit, walking, boundaries, and socializing.
4 group classes
Monday's from 6:00-7:00 pm